What We Do
At Validus, we work to bring structure and transparency to the management of market risks, including currency, interest rate and commodity price risk. This involves first developing a clear understanding of the nature of a company's risk exposures, using a combination of qualitative and quantitative techniques, and building an integrated model of the unique financial risk profile.
Building upon this foundation, we then design and evaluate alternative risk management strategies, which may involve financial hedges and / or internal process adjustments. This results in a customised corporate risk management strategy which has been rigorously and independently designed and assessed.
Hedging performance, key performance indicators (KPIs) and market risk exposures are monitored on a real-time basis using cloud-based dashboard technology to ensure maximum transparency and risk reporting capability.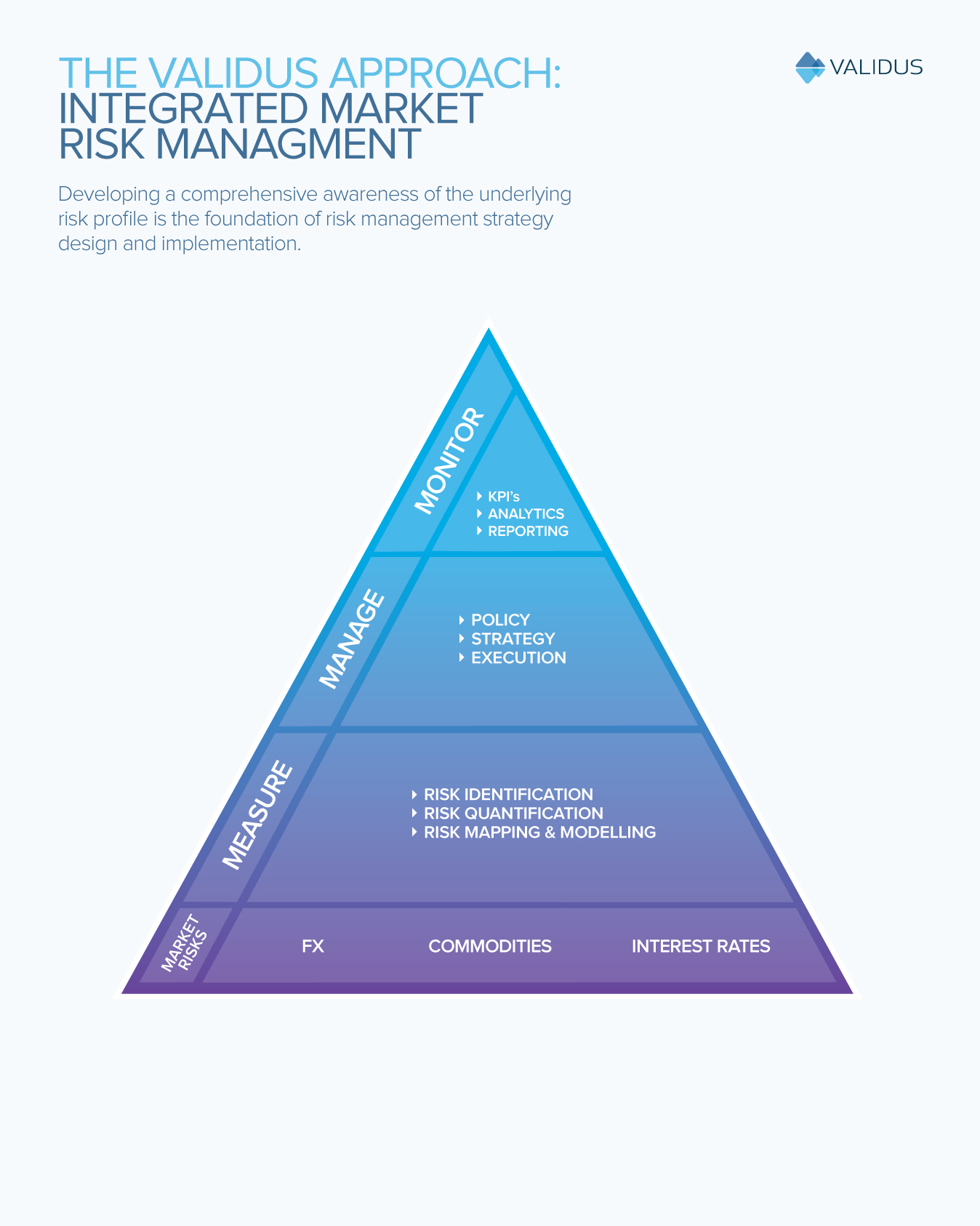 Global Experience:
Validus currently provides risk market risk management advisory services to companies and institutions in Europe, North America and Australasia: