Interest Rates
The effective management of interest rate risk requires an analysis of the overall capital structure and debt profile of the business, and a determination of the optimal fixed / floating debt mix.
Hedging instruments are used to calibrate the exposure profile to ensure that it:
Matches underlying commercial dynamics; and
Meets the requirements of the bank or lending syndicate. 
As an independent advisor and hedging co-ordinator, Validus ensures that hedging strategies are designed and executed to suit the objectives of our clients, and that full price transparency and efficient hedge execution is achieved for all hedging transactions.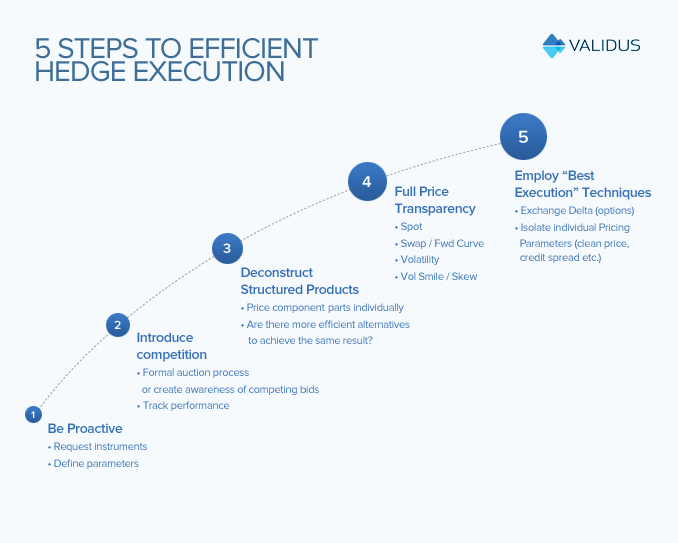 Hedge Co-ordination
Following the selection of an appropriate hedging instrument or portfolio, Validus will negotiate documentation, and arrange and co-ordinate the transaction via competitive auction or direct negotiation. 
In addition, Validus offers risk reporting services and technology to ensure that interest rate exposures and hedge valuations can be tracked and monitored regularly, ensuring full risk transparency.