FX
Foreign exchange volatility can impact an organisation in many ways, from creating near term cash flow and earnings volatility, to influencing competitive position and strategic opportunities over longer time horizons.
Fully understanding the multi-faceted relationship between FX movements, underlying commercial dynamics, and other risk exposures is essential when designing an effective currency risk management programme.
At Validus, our methodology involves a careful quantitative and qualitative analysis of currency exposure, internal business considerations, objectives and constraints to facilitate the design and implementation of a robust risk management strategy.  This will often combine internal process changes in combination with a financial hedging programme, to maximise hedging effectiveness whilst minimising hedging costs.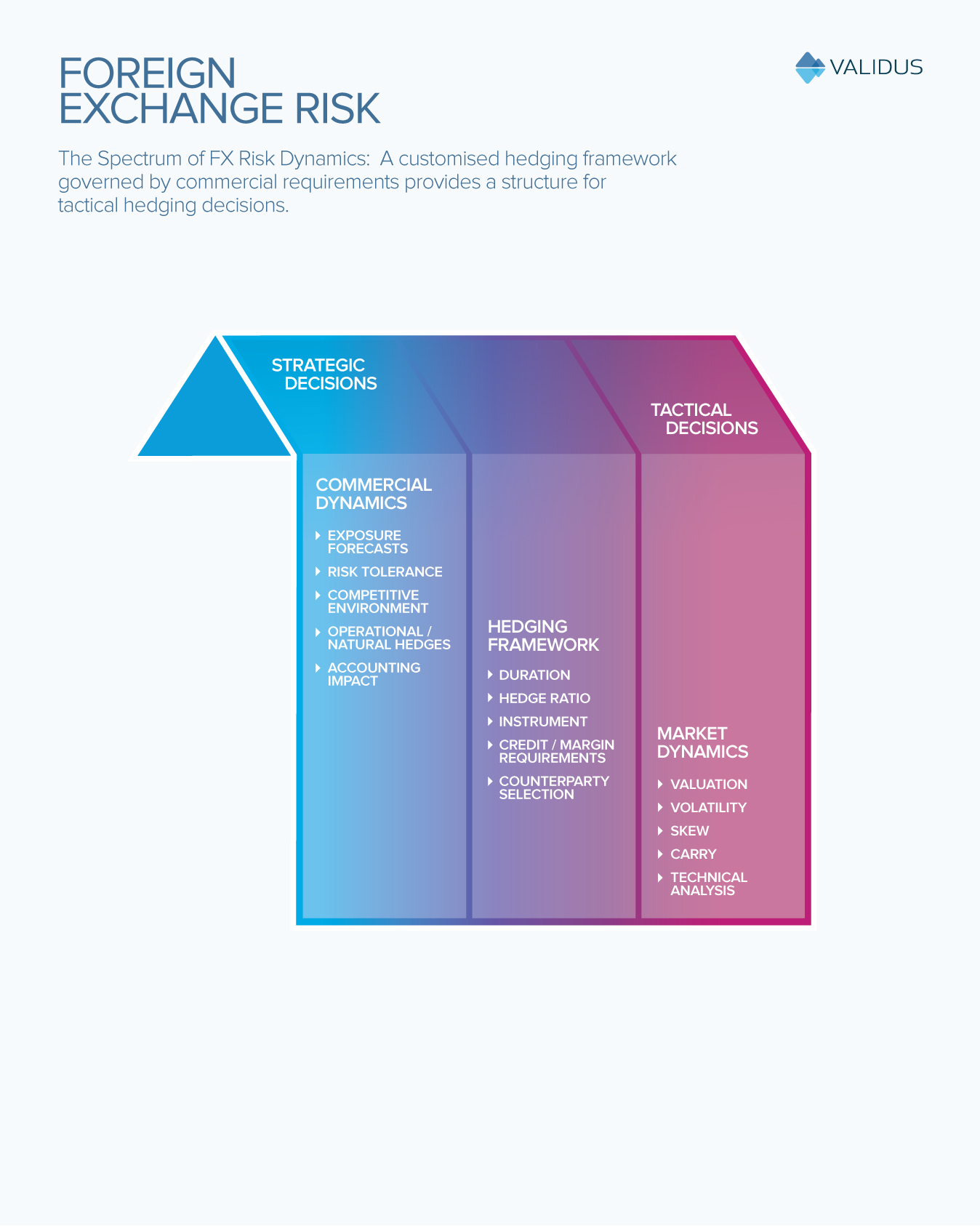 Tactical Hedging Service
Within the context of a structured hedging programme, we provide tailored and proactive currency market analysis to identify tactical hedging opportunities, and we work with clients to regularly calibrate hedging strategies to ensure continued alignment with changing business requirements and market conditions.  Our advisory service and interactive technology ensures that underlying FX risk and hedging activity is monitored and reported in an intuitive and actionable format.