Commodities
The volatility of commodity prices can have a material impact on an organisation due to the direct impact it has on input and/or output prices. It can also have an indirect impact when linked to other market exposures, such as currency exposure, and the relationships between inter-related exposures can be complex.
The challenge of effectively managing commodity price risk can often be exacerbated by specific issues such as:
Liquidity shortages and/or the lack of available hedging instruments
High levels of price volatility
Basis risk
Risk mitigation strategies, which can include anything from supplier / customer risk sharing arrangements to futures and OTC hedging, must therefore account for the often distinctive characteristics of the specific commodity markets involved.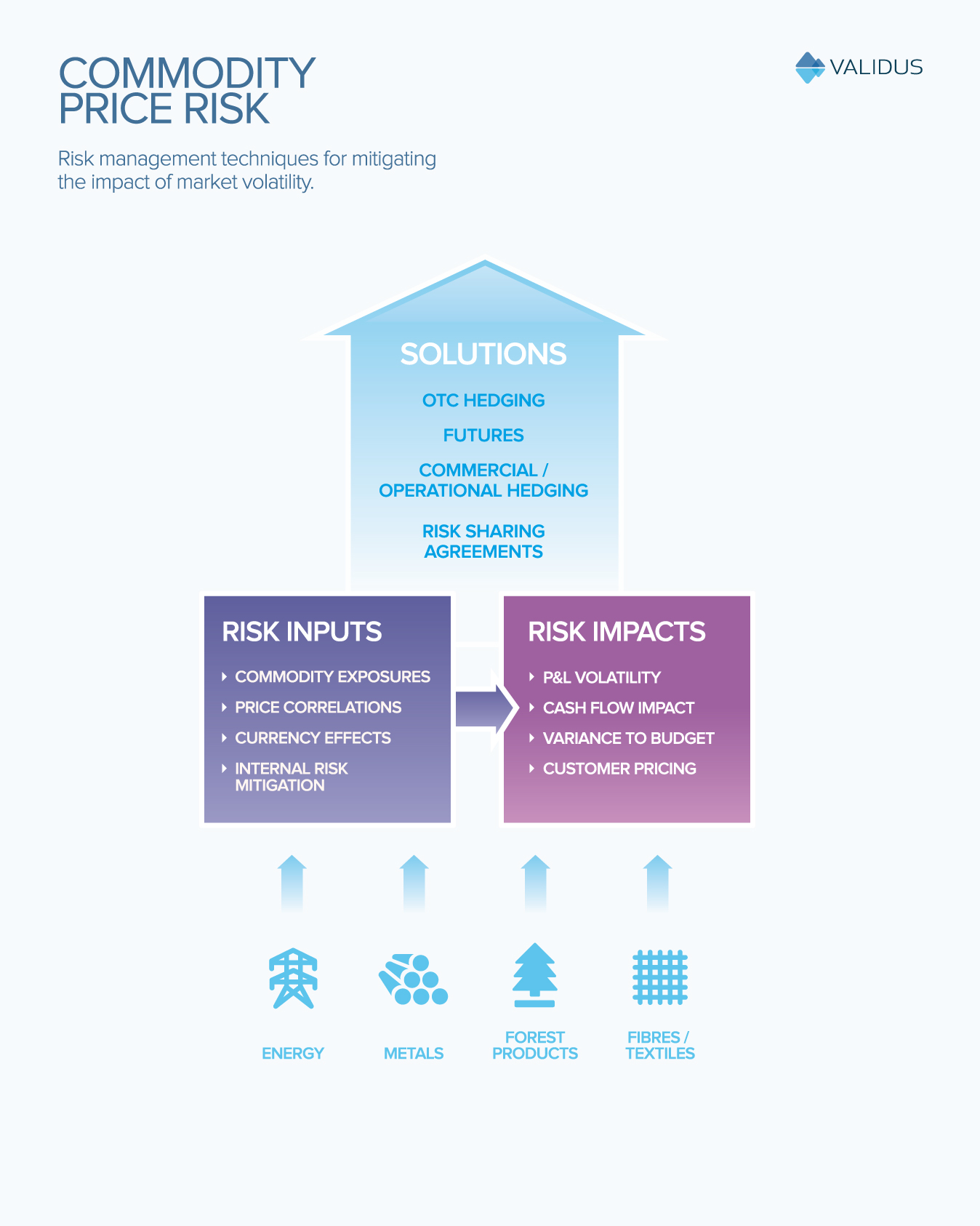 Practical Market Experience
The Validus Commodity Risk advisory team has risk management experience in a number of markets including energy, metals/mining, forest products, and textiles.  We specialise in the design and implementation of customised risk management programmes, which address specific commercial and market risk characteristics and ensure that commodity hedging is fully aligned with business objectives.